HANDS-ON SURFING
Surfers Warehouse™ has been providing select surfing accessories and products to both new and experienced surfers since 1999.
Family owned & operated

We provide all types of surfing accessories to help our customers pursue their passion for surfing. Because we share the same passion as the people buying from us, we're truly stoked to offer the best of the best. We've got board racks and bags, fins, apparel, wax, stickers—you name it—all delivered right to your door.

Meet Doug and Sara
Featured Product!
DING REPAIR PRODUCT BUNDLE - SAVE 15%
HANDS-ON SURFING MEANS TAKING CHARGE
Check out our selection of repair kits from Ding All and SURFCO.


view products
Our commitment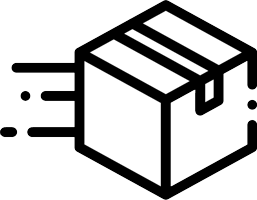 Fast Delivery
We aim to fulfill and ship your order out within a day.

Quality Gear
We're not about big brands unless they stand for quality and durability.
Customer Service
We're here to make sure you get your gear. If you have any problems, we're always accessible by phone or email, and we'll always do our best to make it right. Contact us with questions about our surfing accessories at support@surferswarehouse.com.
some of the brands we carry